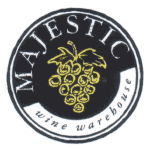 We applaud Majestic on the range and balance within their Viognier selection. Six well chosen wines provide an exciting tour through the Viognier experience from light drinkable Pays d'Ocs, through the serious contenders of the New World – Chile, California and Australia – to the jewel in the crown in Condrieu. This commitment to introducing British wine drinkers to new white wine experiences is more adequately expressed by Majestic's own staff:

"The aromatic nature of Viognier offers a major point of difference to sometimes bland and 1 dimensional supermarket or mass produced chardonnay brands that are currently saturating the white wine market. This, along with its relative rarity, means that Viognier has become a very trendy varietal with a growing cult following.
The best quality Viogniers I have tasted recently have come from Australia with the real value-for-money sub £5 coming from France's Vin de Pays region. However neither is at present producing very much. When the quantities made start to increase then we will definitely be increasing our stocks."
Chris Hardy, Buyer

Our only criticism of the range would be that all the wines are very 'safe'. We hope that as they expand it, there will be one or two less mainstream Viogniers.

We tasted their current range (full tasting notes at the end of this page):

Les Fontainelles Viognier 2000, Vin de Pays d'Oc ('great summer time drinking') £4.49 (£3.82 when you buy any 6 Vin de Pays)
Domaine de Raissac Viognier 2000 Vin de Pays d'Oc ('well balanced and a bit cheeky') £4.99 (£4.24 when you buy 6 Vin de Pays)
Cono Sur Viognier 2000, Chile ('trendy with the traditional Viognier honey nose') £4.99
Fetzer Echo Ridge Viognier 2000, California ('light, bright and hypnotic') £7.99
Oxford Landing Limited Release Viognier 2001 Australia ('powerful, complex and long') £6.99
Condrieu 2000 E. Guigal, Rhône ('a jewel in the crown') £19.99

So who are Majestic?
Majestic first opened in Battersea in 1981 and grew primarily in London & the South East. Since 1992, when the chain totalled 38 stores, steady growth in store numbers has created a national chain of 98 outlets selling wines and spirits by the mixed case of 12 bottles. Each store has access to a range of over 800 wines, based on a trading format that allows flexibility to buy 'parcels' of wine both from small, individual growers to larger, international trade sources. The majority are exclusive to Majestic with only 5% of wines being available in major supermarkets and off-licences.

Majestic offers in-store tasting 7 days a week, with an additional 12 themed tasting weekends that are run throughout the year so that customers can try before they buy. All stores (other than those in London's West End) have free parking for convenient shopping and collection or offer a free home delivery service. Orders can be placed by phone, fax or email and free delivery is available 7 days a week at a time to suit the customer's individual requirements. They also have an easy to use web site:
"Our online range and prices replicate our store range, and all deliveries are made by your local store staff. This means deliveries are personally arranged at a time to suit you, and are free"
Jeremy Palmer, E-Commerce Director - www.majestic.co.uk

All Majestic staff obtain the Wine & Spirit Education Trust Higher Certificate within 6 months of joining Majestic. Majestic won the 1999 Daily Telegraph/Energis Customer Service Award for Retail and the 2001 Daily Telegraph/Energis Customer Service Awards for E-commerce.

Tastings in detail
Les Fontainelles Viognier 2000, Vin de Pays d'Oc, France
A pale lemon coloured wine - clear and bright. To the nose this offered our tasters floral and honey aromas with some pear and apricot fruit. To some it was mild and even thin. In the mouth it was fresh and crisp with some initial sweetness giving way to citrus fruits. Nothing complex but all tasters found it agreeable, 'an immediate experience', and 'a summer wine for drinking in the garden'
Domaine de Raissac Viognier 2000, Vin de Pays d'Oc, France
A Pays d'Oc beginning to develop some character. Light straw in colour but also clear and bright – a fresh appearance in the glass. Some interesting aroma sensations – one taster talked of 'a slight smokiness like a spent match' also blackcurrant leaves with aromatic sweetness and other strong fruit. In the mouth the sweetness did not materialise but the wine provided some chewiness, some good mouth sensations – 'teasing the side of the tongue'. Pear and apricot flavours were recorded by other tasters. On the whole well balanced and a little bit cheeky.
Cono Sur Viognier 2000, Chile
Chile's trendy producers – a medium straw coloured wine with an initial smell of sweet honey that becomes more fruity, almost pungent in intensity. Tangy taste, the honey ness does not materialise in the mouth. Good balance with a reasonably long finish.
Fetzer Echo Ridge Viognier 2000, California
A Californian favourite, light and bright to look at. Hypnotic honey and fruit nose for drinking in the bath – good aromatherapy. Honey nose with a secondary edge of oak. People smelt apple, lychees and pears. An intense flavour, more complexity than the others already tasted – someone described it as multi-layered. Tasting smooth with apricots on the tongue and lasting fruit aftertaste.
Oxford Landing Limited Release Viognier 2001, Australia
We featured the 2000 vintage in January's Wine of the Month. If you enjoyed that, you'll enjoy this. A star bright appearance. Powerful fruit aromas and 'its taste was as good as the smell'. A wine with some complex flavours and a long finish. Yalumba are demonstrating consistency in their wine making, especially with the difficulties posed by this grape.
Condrieu 2000 E. Guigal, Rhône, France
This representative of the mother and father of Viogniers reveals real character living up to its heritage. Subtleness and balance on the nose and in the mouth. An addictive smell, great apricots and an exquisite length and aftertaste.

---
For further details of Majestic Wine Warehouses' Viogniers, please click here

For previous 'Featured Wines', please click here